Star Wars The Clone Wars TV Series Seasons 1-7 DVD Set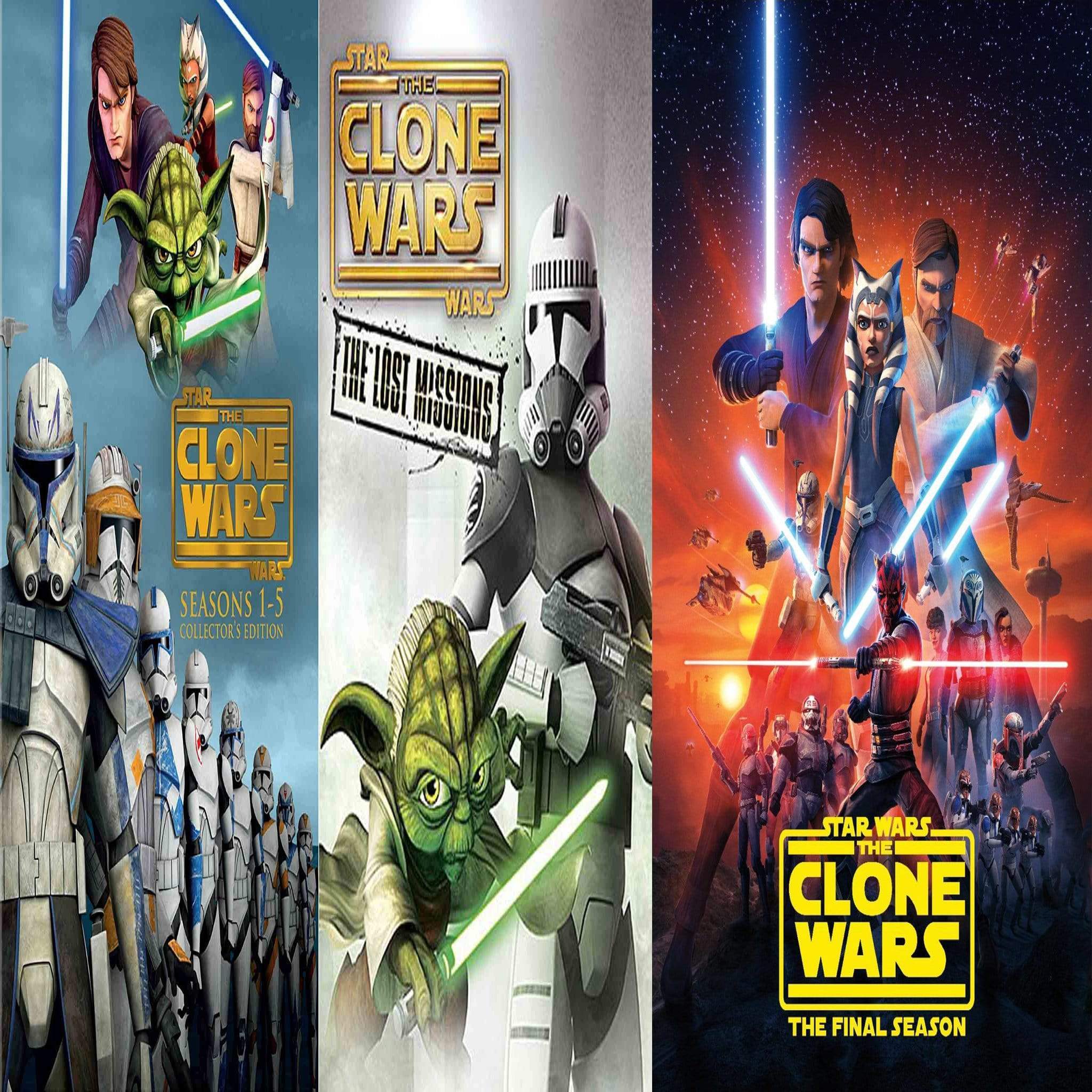 Star Wars The Clone Wars TV Series Seasons 1-7 DVD Set
Includes every episode from all 7 seasons on DVD!
120 Day Return Policy

Satisfaction Guaranteed

Your Item is Brand New & In Stock today!

This item is in regular DVD format. 
Star Wars The Clone Wars is an animated series featuring Ahsoka Tano, Anakin Skywalker, and the clone army in their fight against the Separatists. As the Clone Wars sweep through the galaxy, the heroic Jedi Knights struggle to maintain order and restore peace. For a generation of kids who did not wait in line for the Star Wars movies, it keeps the franchise strong and fresh with classic characters and new favorites. It features groundbreaking animation and gripping storytelling while adding drama, intrigue, and excitement to the overall Star Wars mythos.
Closed Captions and Details
Audio Language: English, French, Spanish
Subtitles: English, French, Spanish
Format: Widescreen
Region Code: Region 1 (Plays in the USA and Canada)
Disc Format: Regular DVD 
Condition: Brand New and Sealed
star wars the clones wars seasons 1 5 clone wars complete series 1 6 star wars clone wars complete series star wars clone wars star wars clone wars dvd box set star wars clone wars set dvd star wars the clone wars full series dvd star wars the clone wars complete series dvd clone wars complete series star wars clone wars complete series