As Time Goes By DVD Set Complete Box Set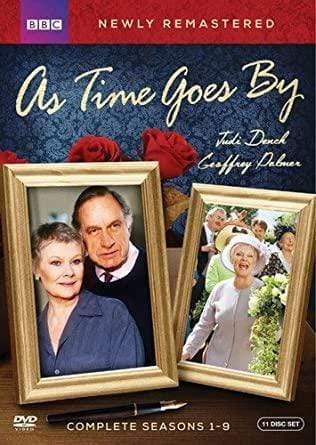 As Time Goes By DVD Set Complete Box Set
Includes every episode from the entire TV series!
120 Day Return Policy

Satisfaction Guaranteed

This Item is Brand New and Still Sealed.

Ships from our warehouse in Phoenix, Arizona.

This item is in regular DVD format
As Time Goes By is a British sitcom that follows the love life of Jean Pargetter and Lionel Hardcastle who fell in love during the early 1950s. However, when army officer Lionel was sent to Korea, they lost touch after a letter he sent her never arrived. Both assumed the other had lost interest. But, 38 years later their paths cross again when Lionel returns to England to write his memoirs of life in the army and as a coffee-planter in Kenya.
Closed Captions and Details
Audio Language: English
Subtitles: English
Format: Anamorphic Widescreen (No Black Bars on the Top or Bottom)
Region Code: Region 1 (Plays in the USA and Canada)
Disc Format: Regular DVD 
Condition: Brand New and Sealed
dvd sales as time goes by