Teen Wolf TV Series Complete DVD Box Set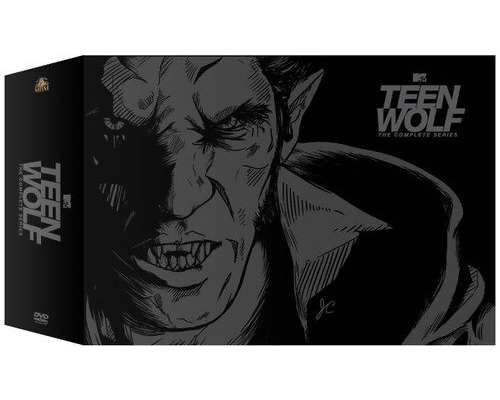 Teen Wolf TV Series Complete DVD Box Set
Includes every episode from the entire TV Series!
120 Day Return Policy

Satisfaction Guaranteed

This Item is Brand New and Still Sealed

This item is in regular DVD format

Ships from our warehouse in Phoenix, Arizona.
When Scott McCall, an awkward high school teen is bitten by a werewolf, he himself turns into one and gains uncontrollable supernatural power. A Teen Choice Awards winner, Teen Wolf portrays the struggles of Scott as he tries to get a date with his love interest, Allison, while keeping his new identity a secret. Revolving around secrets, friendships, romance, and mysteries, this power-packed, five-season series is an enchanting blend of action, drama, and thriller.
Closed Captions and Details
Audio Language: English
Subtitles: English
Format: Anamorphic Widescreen (No Black Bars on the Top or Bottom)
Region Code: Region 1 (Plays in the USA and Canada)
Disc Format: Regular DVD 
Condition: Brand New and Sealed
all seasons of teen wolf dvd teen wolf complete box set series american teen wolf movie series teen wolf comolete series teen wolf complete series teen wolf dvds teen wolf season 1 teenwolf complete series