Californication TV Series Complete DVD Box Set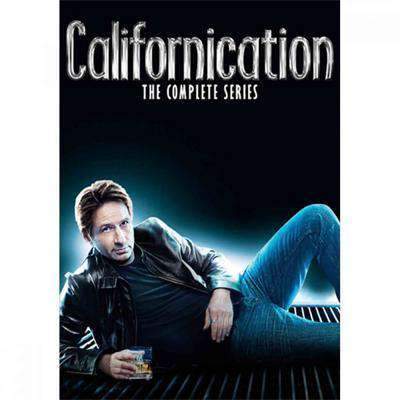 Californication TV Series Complete DVD Box Set
Includes every episode of the entire TV Series!
120 Day Return Policy

Satisfaction Guaranteed

This Item is Brand New and Still Sealed.

Ships from our warehouse in Phoenix, Arizona.

This item is in regular DVD format
Californication is a portrayal of the life of Hank Moody, a failed writer with drug addiction, borderline sex addiction, and an alcohol problem. When his job demands him to move to Los Angeles, he faces writer's block and his relationships with his girlfriend and daughter take a toll. This Emmy award winner and Golden Globe nominee series deals with issues like substance abuse and alcoholism through a procrastinating, self-doubting author who is not able to refuse to anything, causing further troubles in his already disturbed personal life.
Audio Language: English
Subtitles: English
Format: Widescreen