Sgt. Bilko - The Phil Silvers Show TV Series Complete DVD Box Set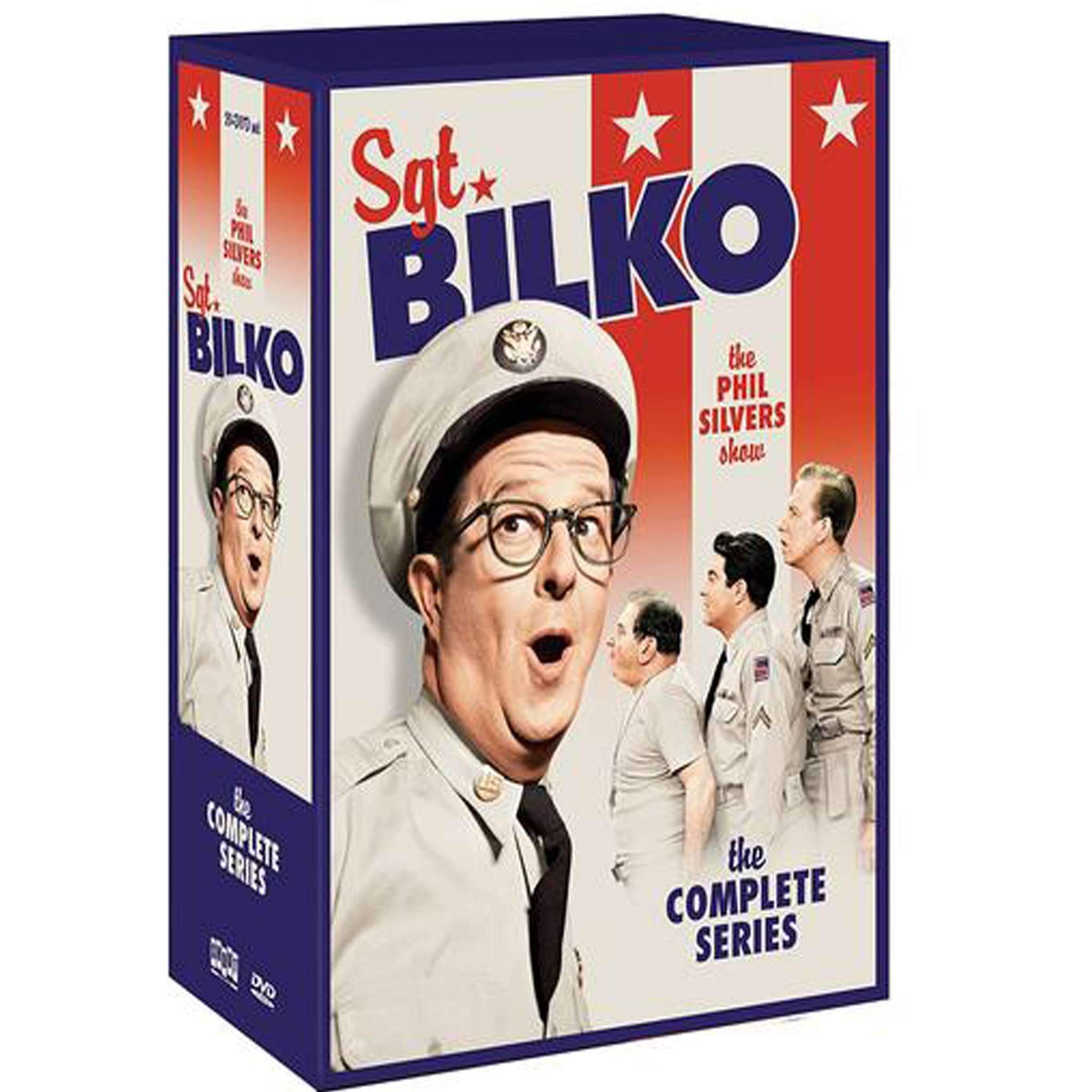 Sgt. Bilko - The Phil Silvers Show TV Series Complete DVD Box Set
Includes every episode from the entire TV Series!
120 Day Return Policy

Satisfaction Guaranteed

This Item is Brand New and Still Sealed.

Ships from our warehouse in Phoenix, Arizona.

This item is in regular DVD format
SGT. BILKO REPORTING FOR DUTY! All 143 hilarious episodes! 
One of the all-time classics from the golden age of television, Sgt. Bilko/The Phil Silvers Show: The Complete Series has finally arrived on DVD. This multiple Emmy Award winner, which originally aired from 1955-1959, was one of early television's biggest smashes and still commands attention today as both a hilarious sitcom and a star-making showcase for legendary comedian Phil Silvers (It's A Mad, Mad, Mad, Mad World) in his signature role as Master Sergeant Ernest G. Bilko. 

Running the motor pool at Fort Baxter, the cagey Sgt. Bilko has always got an ace up his sleeve and a scheme in his head. From get-rich-quick scams to plots designed to keep himself free from the drudgery of work, he's always running an angle that will be sure to leave his commanding officer Colonel Hall tearing out his hair: and viewers in stitches! 

Featuring a memorable supporting cast, including Harvey Lembeck, Allan Melvin, Joe E. Ross, and Paul Ford, the 143 episodes in this set represent a true masterpiece of American comedy. With some of the snappiest jokes and kookiest characters of all time, Sgt. Bilko/The Phil Silvers Show: The Complete Series is an essential piece of any classic television fan's collection.
Closed Captions and Details
Audio Language: English
Subtitles: English
Format: Anamorphic Widescreen (No black bars on the top/bottom)
Region Code: Region 1 (Plays in the USA and Canada)
Disc Format: Regular DVD 
Condition: Brand New and Sealed
bilko complete tv series