The Adventures of Rocky and Bullwinkle and Friends: The Complete Series On DVD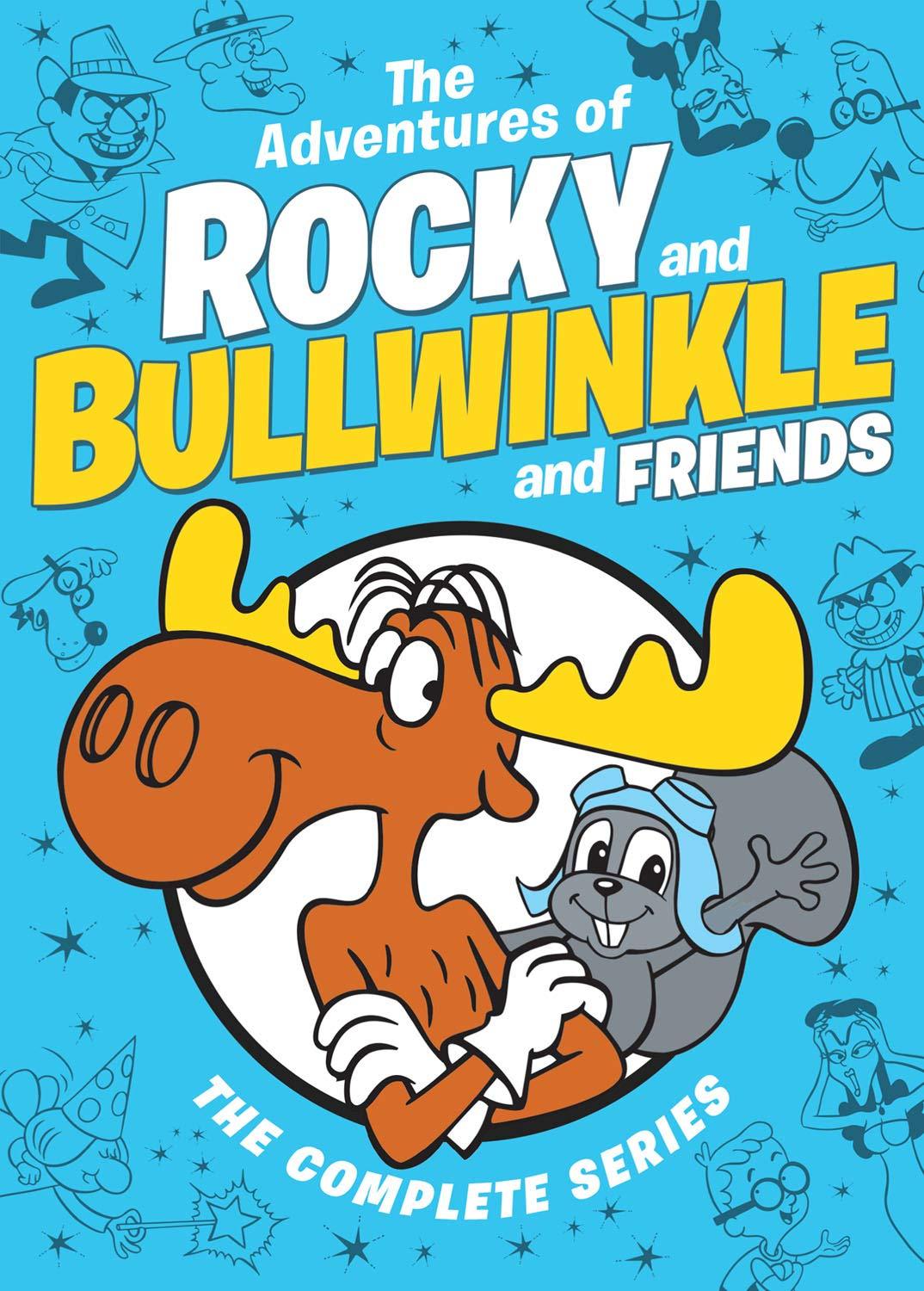 The Adventures of Rocky and Bullwinkle and Friends: The Complete Series On DVD
Includes every episode from the entire TV series!
120 Day Return Policy

Satisfaction Guaranteed

This Item is Brand New and Still Sealed.

This item is in regular DVD format.

Ships from our warehouse in Phoenix, Arizona.
The Adventures of Rocky and Bullwinkle and Friends introduced some of the most unforgettable characters in TV history! Premiering in 1959 from Jay Ward Productions, the original series was comprised of 163 episodes featuring Rocky and Bullwinkle, Dudley Do-Right of the Mounties, Aesop and Son, Fractured Fairy Tales, Peabody's Improbable History and more. Starring Rocky, Bullwinkle, Boris, Natasha, Dudley Do-Right, Mr. Peabody and Sherman, this comprehensive collection includes every unforgettable adventure, insightful bonus features and an episode guide! 
Audio Language Options:
Subtitle Options: 
Format: 
Region Code: Region 1 (Plays in the USA and Canada)
Disc Format: Regular DVD 
Condition: Brand New and Sealed