Weeds TV Series Complete DVD Box Set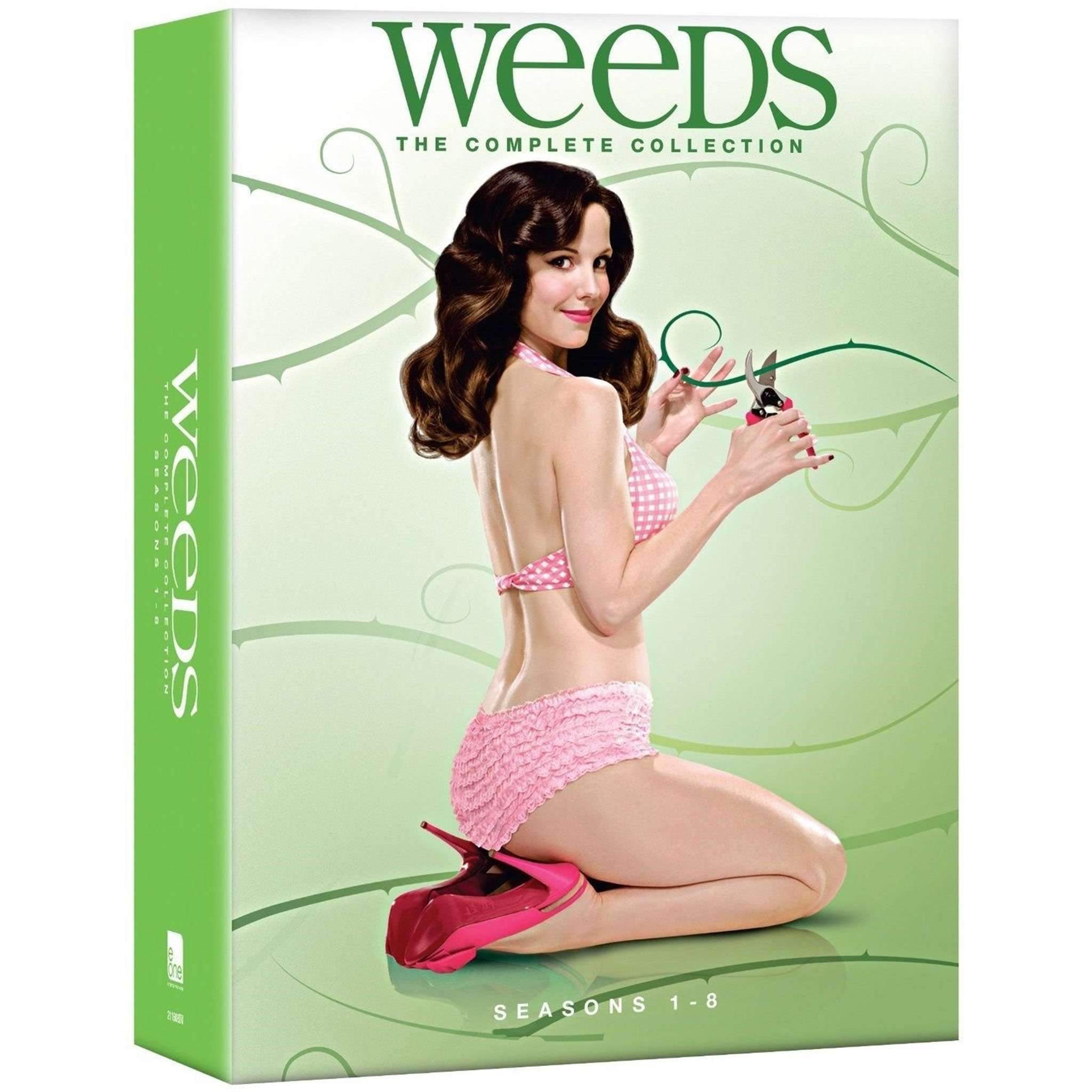 Weeds TV Series Complete DVD Box Set
Includes every episode from the entire TV Series!
120 Day Return Policy

Satisfaction Guaranteed

This Item is Brand New and Still Sealed

This item is in regular DVD format

Ships from our warehouse in Phoenix, Arizona.
After the sudden demise of her husband, suburban mom Nancy is forced to get into a new but shady profession, he neighborhood pot dealer. She must deal with the unexpected financial crisis and keep her family together. Nancy now sells something, that apparently everyone in the town desires, but as she attempts to keep this little business a secret from her neighbor and PTA president, Celia Hodes, she gets herself into some comical troubles that leads to humorous situations. Featuring Mary-Louise Parker in the lead character, this American comedy-drama TV series deals with this abrupt change in Nancy's life and how she tries to make the ends meet while keeping her individual moral values intact.
Closed Captions and Details
Audio Language: English, 
Subtitles: English, Spanish
Format: Anamorphic Widescreen (No Black bars on the top or bottom)
Region Code: Region 1 (Plays in the USA and Canada)
Disc Format: Regular DVD 
Condition: Brand New and Sealed
weeds dvd box set 1 8 weeds complete series all seasons 1 8 dvd set weeds season 1 8 seasons of weeds order the tv series weeds weeds complete series dvd movies to buy weeds complete collection weeds complete series weeds weeds box set weeds complete series weeds complete series dvd weeds dvd box set 1 8 weeds season weeds the complete weeds the complete collection dvd how to see weeds season one complete season of weed complete series dvd weeds buy weeds series weeds all seasons weeds dvd box set weeds dvd complete series weed series buy weeds seasons dvd weeds tv show